Website Maintenance Packages
Let us take the worry out of maintaining your website.
LET US TAKE THE WORRY OUT OF YOUR WEBSITE
Not everyone wants to maintain their own website.  If fact for most of us with a busy lifestyle between running a business, kids activities, and life in general, we hardly have time for the things we enjoy little lone maintaining your own website.
That's where we come in.  We can take care of the content updates, WordPress plugin updates, copy changes, image galleries and much more.  This will give you more time to do the things you like to do like, paint the bedroom, mow the lawns - oops, I mean play golf, or go to the beach.
Maintained & Optimised
Keeping your website updated, maintained and optimised to run smooth and quick.
WordPress Themes monitored & updated
Site cleared and optimised weekly
Plugins monitored and updated
Protection & Security
Your site is consistently scanned for malware, hackers, bad bots and spam
Website Firewall protection
Constant scanning
Hackers & Malware denied
Weekly Backups
Your website is backed up daily and can be restored at anytime quickly.
Weekly Website Backups
Onsite and Offsite backup locations
Daily points for quick restores
Content Updates
30 minutes of website content updates each month.
Text changes
Uploading Images
Programming
WEBSITE SECURITY PLAN
Relax knowing your website is safe and secure.
WordPress & Plugins Updated Daily

Speed Test Optimised
Daily Backups
Virus & Malware Protection
Weekly Offsite Backups
Email Support
24/7 Security Monitoring
30 minutes Content Updates
IMPORTANT INFORMATION
We offer discounts for multiple sites
Annual Security Plan offered for $649.00 ($59.00 savings)
Plan is only valid with websites hosted with I.W.S. 
*No Contracts, No Setup Fees, No Termination Fees. 
Why do I need to maintain my WordPress website?
WordPress is the worlds most popular website platform and as such, it is constantly being targeted by hackers who will try to break into your site and wreak havoc.
WordPress developers find these vulnerabilities, and create patches to fix them which means regular updates to ensure your WordPress installation clean and safe.
If you do not keep your WordPress website current, you risk becoming the next victim to malicious attacks and have your website and online reputation in tatters.

Most hosting companies will hold you liable for any cost incurred if your site gets  hacked and causes damage to the server or for excess data usage.
Take the worry out of your website
Don't become a victim of Cyber Hacking and let us do the hard work for you.
Cyber Crime Insurance
Privacy and Data breaches are a fact of life in today's online world.  Any organisation that keeps personal information on employees or customers, stores confidential business information online is susceptible to hacking.  This can cause major problems and get very expensive.
Cyber Insurance allows you peace of mind that in the case of hacking you are fully covered.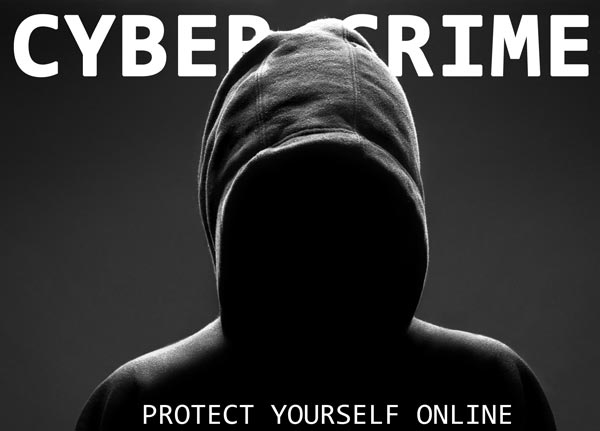 We want to work with YOU!
If you're thinking of creating a new website or refreshing an existing one, please talk to us before you make your decision so that you are well informed.   We will send you our FREE, NO Obligation "Website Brief" to help you scope out all your website needs for now and the future.