North Vancouver Website Designers
Our team of North Vancouver Website Designers, Programmers, and Website Developers are committed to providing you a comprehensive website service. With 16 years' experience, we know what will work for your business. With experience comes knowledge.  Knowing how users will interact with your website is very important in being able to create a design that will work for you.  User Experience (UX) is understanding your target audience and the goals of your website to create a design that places the important elements in the right places to maximise your impact.
We care about design because Design Matters. "We believe that having a perfectly designed website is not only paramount to the success of your business but to the overall success of the Internet itself." Geoff Lee.
We will explain every process along the way without the techno Mumbo Jumbo so you understand exactly how your website works. I.W.S. has achieved longevity in the Website Development business by our ability to Listen, Learn & Understand our client's needs and objectives.
Our Guarantee to YOU!
1: If there is any issue with your website that is a result of our work,  "We'll Fix It For FREE."
2: We guarantee to stick to our Quoted Prices. No Hidden Surprises.
3: We promise to keep you informed and up to date on your websites progress through development
4: We will educate you on how to get the most from your website for the life of the website *
5: We will teach you to administer your website yourself through our easy-to-follow training videos and online support.
*for as long as the website is managed by I.W.S. Internet Web Solutions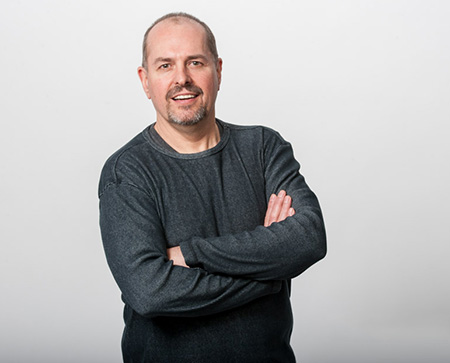 Geoffrey Lee
Owner & Website Guru
I.W.S. Internet Web Solutions was founded in 1999 by Geoffrey Lee in Melbourne, Australia. We have since crossed the oceans to re-locate to Vancouver Canada. I.W.S. is unique as we like to spend time with our clients to understand who their perfect customer is so that we can design and build a website that will not only be appealing but will also resolve problems and convert visitors into buyers.
Realistic Pricing
We realise you want a professional website at an affordable price. We know you want it to impress and make a statement in your market. And we know that you don't really want to spend a fortune to get it.
Personal Service
We aim to do more than just build you a website. We are committed to doing everything possible to make your website everything you expect it to be and more.
Long-Term Sustainability
I.W.S Internet Web Solutions have been creating websites since 1999.  We are well established as a long-term player in the Internet world.  Our people, our technology, and our services are committed to providing you with the best quality of service.
After Sales Service
Once your website goes live, it's not the end, but just the beginning.  We spend time to teach you how to use your website and educate you as to how to get the most out of it through our online tutorials and weekly newsletters.  This will ensure you have every possible chance to make your website the success you want it to be.
How Much Will Your Website Cost?
This GROOVY tool will calculate a estimate of what your website will cost based on your requirements.
Frequently Asked Questions
Without the Mumbo Jumbo
We are always happy to answer any questions you may have about the website process and how we can best service your needs.   Below are a few of our more frequently-asked questions. However if you would like more information, please call our office or email us and we will do our best to reply to your request the same day.
How do I choose the right Web Designer?
There are a lot of companies out there professing to be experts in website design.  How can you be sure you are getting value for your money and the correct advice before you start.  Subscribe to our Newsletter and receive our FREE guide to choosing a website designer.  This document could save your $1000's.
What do I need to do to get started?
Before you start any major project you
need to have a plan
.  Let's face it, you wouldn't go on a trip without first consulting a map. You need to decipher your websites purpose, identify your target audience and create a site map.  Subscribe to our Newsletter and receive our
Website Brief document
(PDF) to use as a plan for developing your new website.
Do I need a mobile version of my website?
The short answer is
YES
.  80% of Google Searches are now being done on a mobile device.  Failing to optimise your site for mobile phones and tablets is actually driving away your business!
How do i get traffic to my website once it goes live?
Unfortunately the web is not like the movie "Field of Dreams".  "If you build it - they will
not
come". Once we launch a new website onto the World Wide Web its like throwing a needle into a haystack.  Without clear direction people won't be able to find it.  That's where SEO and Review Marketing come in to play.   Please subscribe to our Newsletter to receive a free DIY SEO handbook that will get you on your way.
I.W.S. believe in giving back to the community. We want to make a difference, so we want to give back to the community where we feel we can make a difference in peoples' lives. When you invest your website success with us you not only help yourself, but you help us to help others through our donations to Sunny Hill - Children's Hospital.
Vancouver Website Designers - Services